Before getting started, we decided first, to narrow down our colour palette by creating a mood board. Our colours are inspired by an aura of mystery, romance and adventure. These are primarily bold, rich colours with accents of peach and gold to pull the look together.
When it came to choosing, it all started off with a base of green and red. Being complementary colours on the colour wheel, they will always work well together. To balance out these bright colours we paired together some neutral brown tones and a swathe of black. The salmon/ peach undertone was a bit of long shot, but ended up gelling well with the colours as a whole!
Once this was done we sat down to choose the perfect pieces, using the mood board as our guide: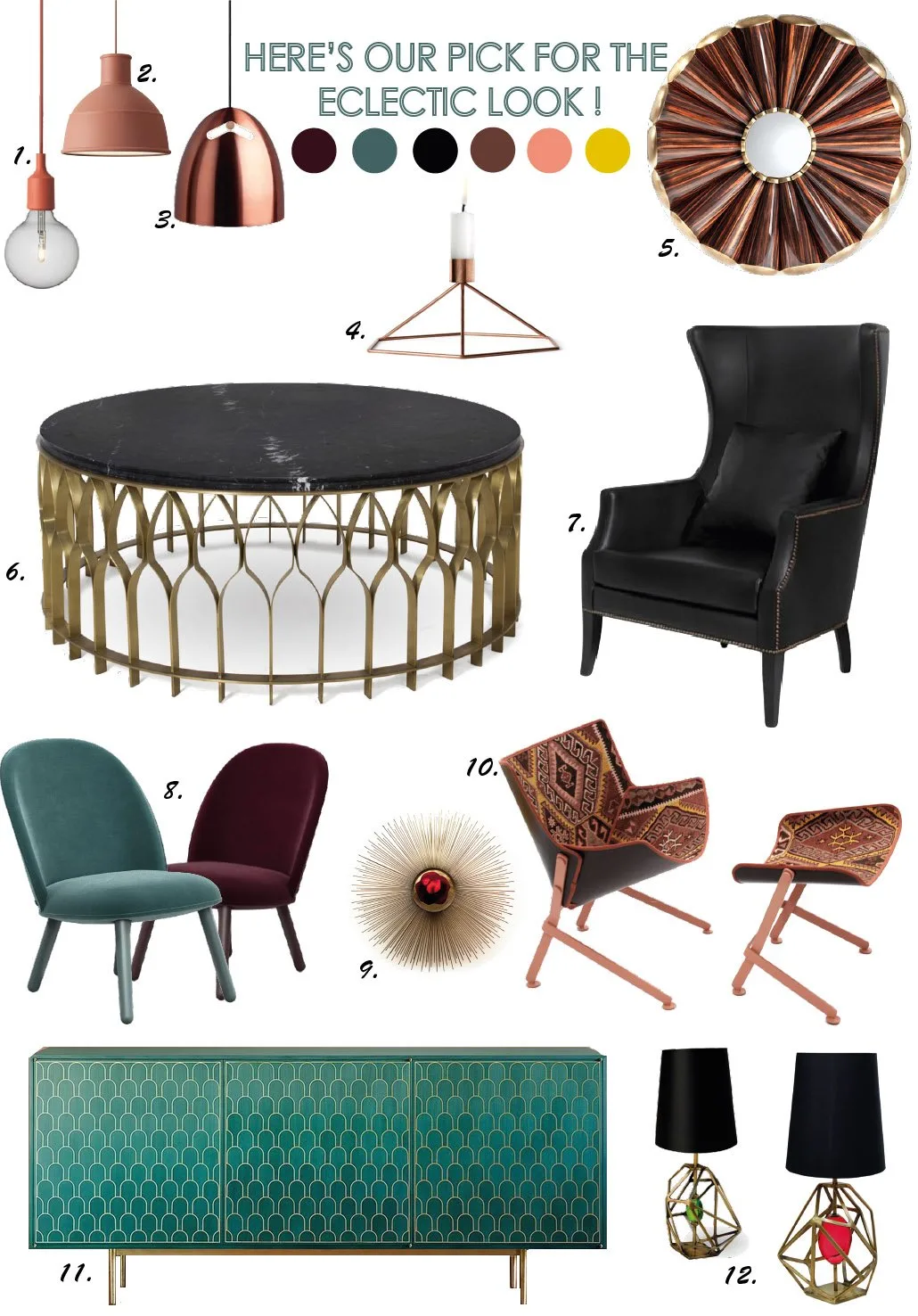 3. Bell + Copper pendant
6. Mecca Table
8. Ace Lounge Chair
9. Brilliance Wall Lamp
10. El Santo Kilim Chair w/Footstool
11. Nizwa Cabinet
12. Gem Table Lamp
Now go ahead, make your eclectic dreams come true!
©Disclaimer, All images used in this article are the sole property of their respective copyright holders. No copyright infringement is intended.