Does this image inspire a feeling of stopping the traffic of hurried activities of everyday life? Does the picture pose a reminder to simply spare a few moments to relax in these lounge chairs? It won't be surprising if it does as the Leo Lounge outdoor collection from Vincent Sheppard have been created and crafted with a passion to serve a human need to relax, experience comfort and repose with a sense of peace.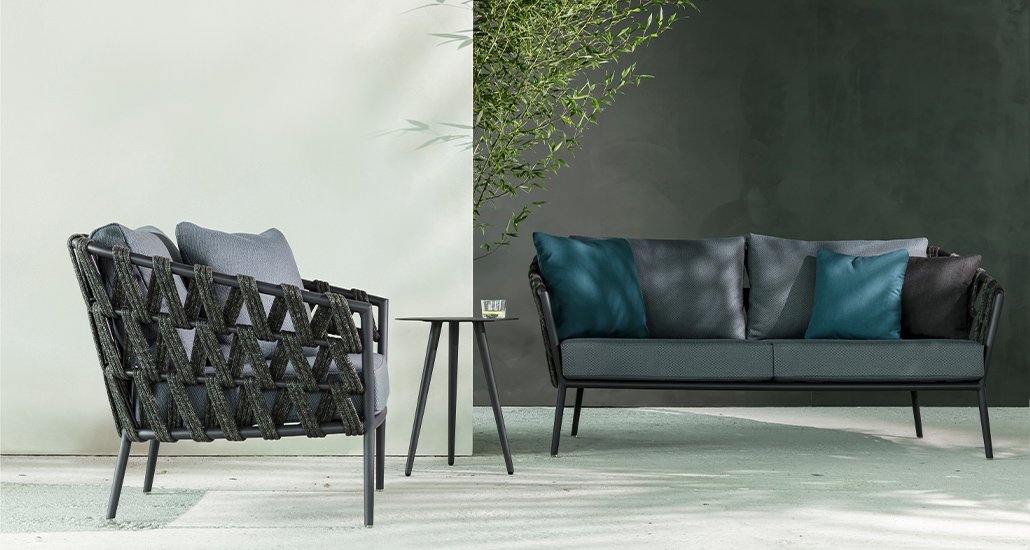 The weave and wrap pattern from the acrylic rope on the aluminium frame is part of the charm of the lounge chairs. The combination of cushions, the fabric colours and the table set all contribute to the overall effect of a tranquil and inviting space.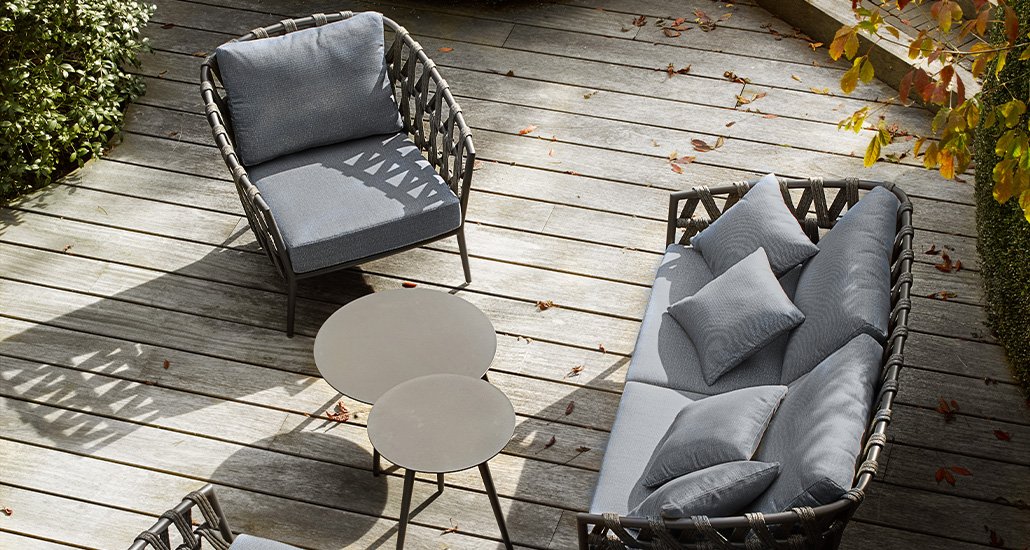 Sometimes it is the effect of things around which contribute and influences the experiences we have in life.
The Leo Lounge effect is one of them!