The Zero Round Acoustic Suspension Lamp is a masterpiece of form and function. An innovative suspension lamp, the Zero Round uplifts the interiors of contemporary environments. A voluminous ring of extruded aluminium forms the structure of the suspension lamp. The Zero Round is fitted with a unique acoustic felt material which acts as a sound-absorbing panel that cuts off noise by over 70 per cent thus enhancing the sound quality of interiors. Suspended from the ceiling by cables, the PET panel reduces echoes besides acting as a decorative element. Used in compositions with Zero Round LED suspensions, the fixture is a fine instance of modern technology.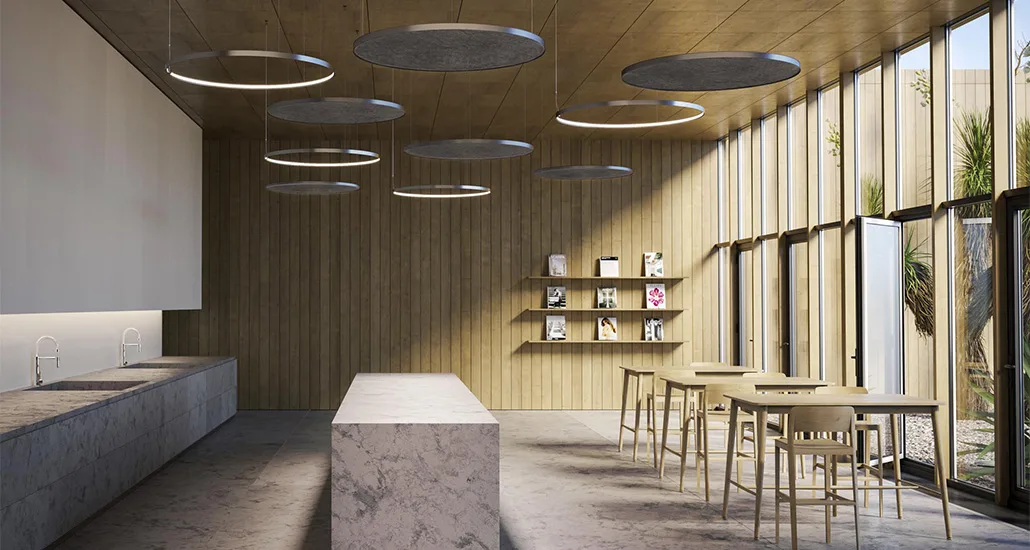 Zero round acoustic suspension lamp
Coming in alluring mat brass, black, white, bronze and titanium finishes, the Zero Round is a great asset for hospitality, office and contact spaces.