Who says lounge chairs have to look bulky and boring? The Monet Lounge chair by Sika Design proves yet again, how 'less is more' when it comes to design and style. The visual impact of the Monet Lounge chair is all about comfort and charm. The Monet Lounge chair coordinated with the Monet footrest exudes a regale and inviting appearance that can fit perfectly and aesthetically into any room space and interior décor. Resistant to high temperature and a range of humidity levels, this is ideal for all kinds of weather and suitable for both indoors and outdoors décor.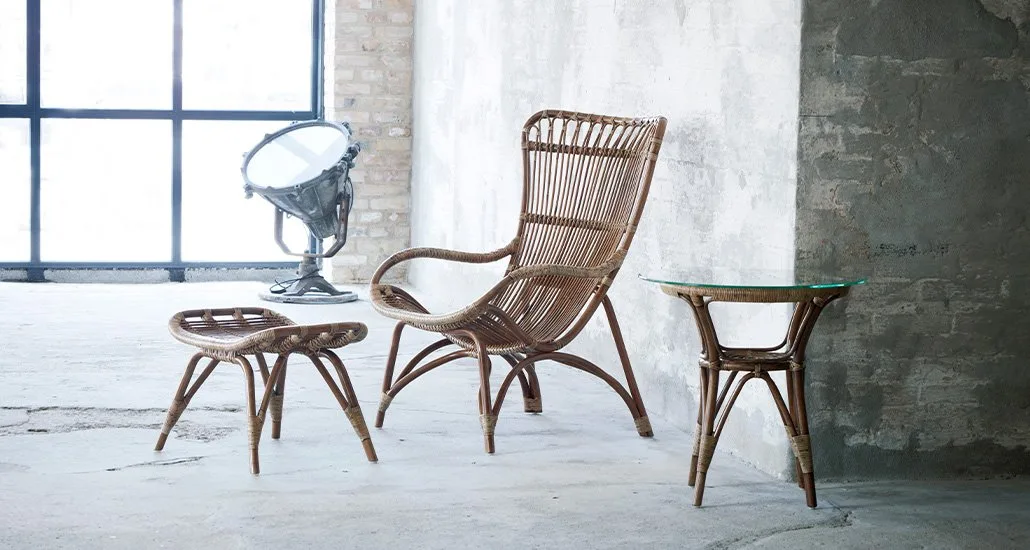 The Monet Lounge chair by Sika Design
The Monet Lounge is provided extra sitting space, for added relaxation and restfulness. Made from durable Indonesian rattan, the Monet lounge has been designed keeping in mind the flexibility of the back binding and the comfortable shape of the chair. Cushions are sewed according to individual color and fabric preferences.